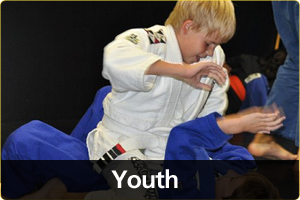 Our Programs are for ages 7 to 12 years old. Experience the Difference!
Get Started
Blacklist Mixed Martial Arts Academy
Houma Louisiana's premier Martial Arts training center.
488 Corporate Dr, Unit 05
Houma, La 70360
(985)851-2911
Please Vote for Blacklist Martial Arts as the Best Martial Arts Studio in Lafourche & Terrebonne Parish!

Blacklist is a full time training academy that offers morning, noon & evening classes. We offer classes for everyone in a clean family friendly environment.
Blacklist offers the most experienced BJJ, MMA team & instructors. No one works as hard as we do! Our classes give much more value than punching, kicking & rolling. We pride ourselves on building leaders in our academy & our community. Working on goal setting and planning makes our students better fighters, students, fathers, mothers, & leaders in the community!
Our students learn faster than the average student. Why? We have worked years on developing a teaching curriculum that helps our students learn. We offer a BJJ Fundamentals, Muay Thai Level 1 & Submission Wrestling Level 1 Curriculum for beginners. As well as our BJJ, Muay Thai & Submission Wrestling Level 2 Curriculums.
Who trains at Blacklist?
We have students as young as 3 on up to their 50's. Women, men & children of all ages and race are welcome. Students who just want a fun place to exercise to professional fighters. It doesn't matter your experience & fitness levels. We have something for everyone!
How do I get started?
It's easy! We offer a free introductory class, free equipment and personal goal assessment. We are not here to sell to you, we want to help you and change your life! If you fall in love with our school, we offer trial programs to help you get started and get the equipment we require. Call Today! (985)851-2911
I want to start today!
We would love to have you! Please stop in today or call us at (985)851-2911. If you rather the cyber approach, please email us at blacklistbjj@gmail.com.
Come experience the difference of a professional run martial arts academy!
What others are saying about us!
"Awesome place to train,a positive fun family atmosphere,with motivated instructors who know they''''re trades very well. I recommend over anyone in the south Louisiana area." - Kris Rain